"Call N' Go" Program:
HomeCheckers.ca Ltd. is now offering a new "Call ' N Go," Service which is FREE of charge to our clients.
Our clients' telephone, fax, or email their travel particulars, including departure and return details, about seven days before the planned departure. HomeCheckers.ca Ltd. will make a confirmation call obtaining any special instructions, and you're on your way.
A contract

or invoice is left at your home, and payment is made upon your return by mail.
The "Call' N Go" program eliminates the need to set up an appointment to sign a contract, pick up and return your household keys. The keys are left under the management of HomeCheckers.ca Ltd. on a permanent basis. Should you move, or no longer require our services, the keys are returned.
During peek holiday travel periods when no new clients are being accepted, keys under the management of HomeCheckers.ca Ltd., will guarantee home security checking and pet care coverage during your absence. On short departure notice HomeCheckers.ca Ltd. can respond to your requirements under this program. HomeCheckers.ca Ltd. presently manages the keys for approximately sixty-five homes.
Several clients, whose house keys we manage, have misplaced their keys and HomeCheckers.ca Ltd. was able to assist. Arrangements can usually be made with HomeCheckers.ca Ltd. to pick up, or have your keys delivered and thereby gain access to your home without the extra expense of a locksmith.
If you would like to participate in this key management program, please advise.


Return to Fees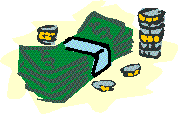 1568 Merivale Road - Suite 321
Ottawa, Ontario,
Canada, K2G 5Y7
(613) 723-6270
(613) 723-6250
info@homecheckers.ca